Amara Guitry
Beginning and Intermediate Traverso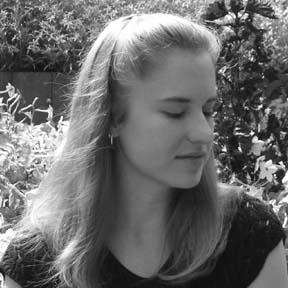 Amara Guitry graduated from the Oberlin College Conservatory of Music with degrees in both historical and modern flute performance. While at Oberlin she was a pupil of Michael Lynn, Michel Debost and Kathleen Chastain. She graduated with a Master's Degree in modern flute from The Ohio State University where she studied with Katherine Borst Jones. Guitry received a first prize award at the American Bach Soloists International Baroque Oboe and Flute Competition and was invited back as a soloist with the ABS for performances in San Francisco and Berkeley, California. In 2002 she was a recipient of a Fulbright Graduate Student Award to the United Kingdom, and in October of 2003 received a Master's Degree in Early Music Performance from the Guildhall School of Music & Drama. In 2010, she was awarded her doctorate from City University and the Guildhall School. Ms. Guitry has performed with Mercury Baroque, The Washington Bach Consort, and The English Haydn Festival, the Purcell Singers & Orchestra, and the Pepys Ensemble; and under the auspices of the University of Pittsburgh, she took part in the modern world premiere performance of C.P.E. Bach's St. Matthew Passion. She is an avid teacher of both modern and baroque musicians and has a keen interest in furthering the baroque flute as a contemporary instrument for new music.
"Have a Go" Traverso
"Have a Go" Traverso is a class for silver flute players who would like to learn to play the baroque flute, or traverso. While you are learning what might seem like new techniques on a new instrument, you will also be opening your musical mind to new ideas and putting a different emphasis on your modern flute technique. In this class you will find out what it's like to manage fingerings for an instrument with just one key. You will learn how to focus and create a variety of colors in the tone you produce on the traverso, achieving uniquely beautiful sonorities on cross-fingered notes. The control of intonation is closely related to the quality of tone production. The use of baroque intonation develops your sensitivity to sonority and tone color. The technical requirements to play the baroque flute will improve your understanding of the interpretation of baroque music, building your working knowledge of articulation, breathing, dynamics, phrasing and musical expression in Baroque music.
The subtleties of traverso playing will help you to gain new insight into the processes of composers such as Bach, Handel, and Mozart, and will give you a new perspective on and innovative ideas for performance on the modern flute. Students who take this class experience many "aha!" moments as some issues that were difficult to understand and work out on the modern flute can often be self explanatory once you have an understanding of the traverso. The instrument itself, and the way it contributes to our understanding of interpretation is taken seriously by most of the world's leading Boehm flute players, a number of whom, including Göran Marcusson, have a working knowledge of the traverso.
Traverso Chamber Music
Do you want to learn and play more music with a group of other traverso players? Do you have practical questions about playing the baroque flute that you would like to have answered? Would you enjoy the opportunity to integrate the techniques you've learned either on your own or in the previous (Have a Go) class in a supportive, group setting?
The Traverso Chamber Music Class is a continuation of the ideas and goals of the (introductory) "Have a Go" Traverso Class. It is especially suited for players who feel ready to move on from beginning technique and for flutists who have some prior experience playing the baroque flute and would like to consolidate and extend their practical knowledge.
This class will build the player's skill and familiarity with:
the management and improvement in the sound of cross-fingerings
tone production
understanding baroque intonation
baroque interpretation
historical articulation
baroque ornamentation, especially trills
Students are even welcome to bring along music they would like to read with others. Exploration of ideas and interests of participants is always an important element in this class.
Video

Back to the Main Page